Collection coin designed in IDMEC/IST
The collection coin is intended to recreate the game of bow and hook.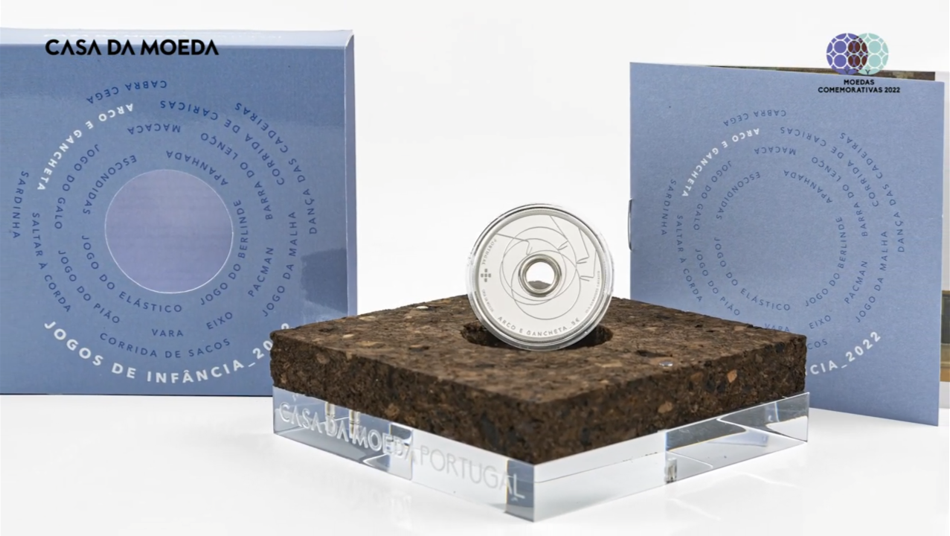 An innovative collector coin was recently issued, with a coaxial donut with the body of the coin, whose gap at the interface allows for rotation between the two. The coin, which aims to recreate the hoop and hook game, is the first in a series alluding to the Childhood Games and was launched in the 2022 numismatic plan.
This coin was produced by a tool developed in an IDMEC project, coordinated by Prof. Luís Alves. See the video where IST/DEM/IDMEC's ​​contribution to this project is presented here.
Tags: