Conference on Naval Engineering brings together Técnico alumni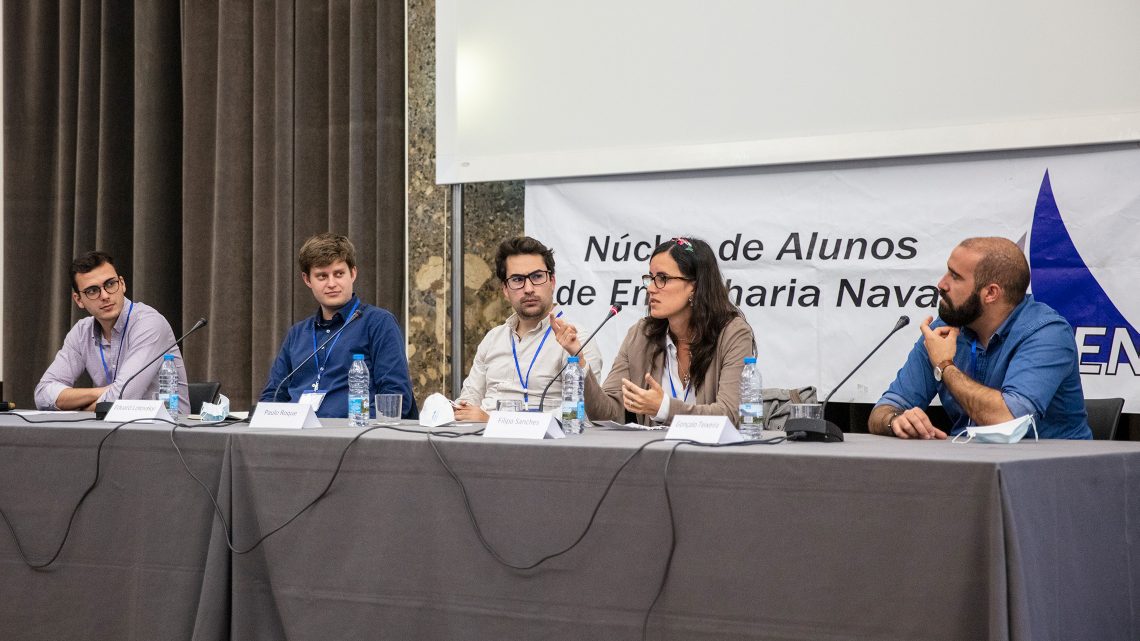 The Naval Engineering student group at Técnico (NAEN) organised the 9th conference on Naval Engineering on 10th and 11th March, at Salão Nobre.
The Técnico alumni Filipa Sanches (Trimarine), Eduard Lotovskyl (CENTEC), Paulo Roque (Vera Navis) and Gonçalo Teixeira (Sun Concept) shared their professional paths after graduation and their job market experiences, and highlighted the importance of extracurricular activities.
"Studying at Técnico is hard and these activities help us to fight stress and to focus on other things besides classes. Joining NAEN was good for me because I realised that I like working in a team. It helped me to prepare for several challenges", said Filipa Sanches. "When we join these extracurricular activities, we are closer to people who work in our area, we start to create a contact network, which is important to build a career after graduation", said Gonçalo Teixeira.
Pedro Antunes (alumnus and co-founder of Vera Navis), Nuno Antunes dos Santos (general director at Lisnave Estaleiros Navais) and Fernando Sena (founder of Trimarine Composites) also participated in the conference.
The "Master's Clarification" Panel, one of the novelties of this year's edition, closed the 1st day of the event. "Students often don't know how to choose the right Master's programme, so we decided to organise a faculty panel to help clarify some doubts", explains Sara Viegas, member of the organising team. "Despite being a new activity, it went very well and we reached more than 50% of its total potential audience", she adds.
The "NAEN Tables" event brought together about 30 students Friday morning, who had the opportunity to get to know company representatives, learn more about professional opportunities or strengthen contact networks.
The event was once again a success and attracted a lot of Naval Engineering students. "This event is mainly aimed at our colleagues. As long as we have a good percentage of Naval Engineering students attending the conference, is already a huge victory", stresses Sara Viegas.
Tags: