Martim Lancastre Scholarship 2022/2023
The Mechanical Engineering students Carolina Cardoso and José Contreras Lopes were awarded this merit scholarship.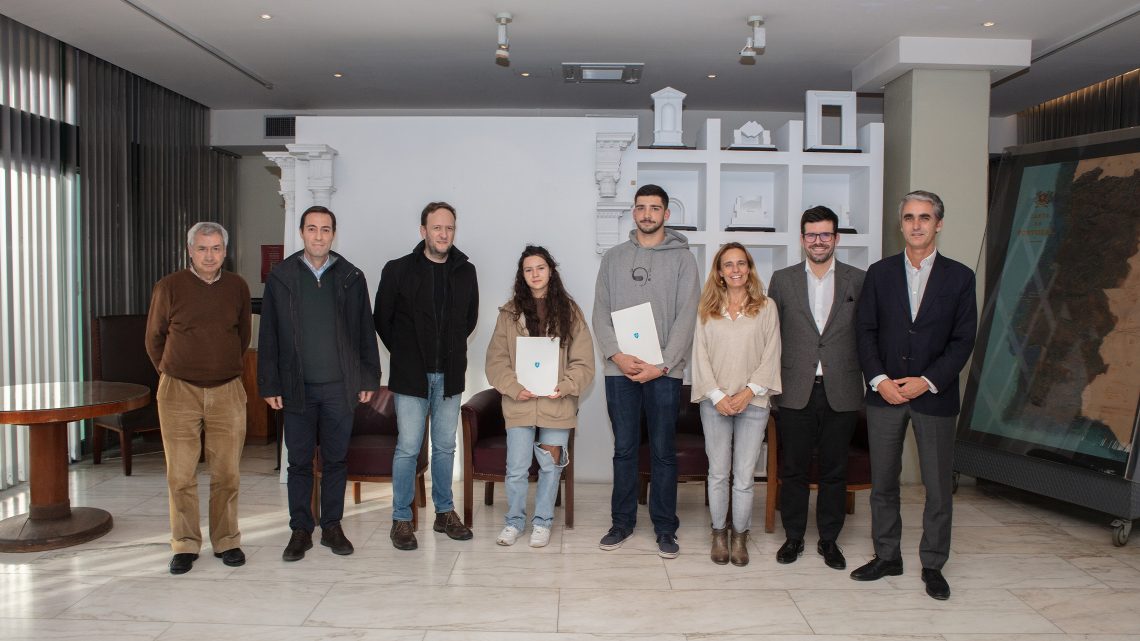 The Martim Lancastre Scholarship award ceremony took place on 15th December, at Alameda campus, Civil Engineering building. Carolina Cardoso, 1st-year student in Mechanical engineering was awarded the scholarship. The ceremony also witnessed the renewal of this scholarship to José Contreras Lopes, also a mechanical engineering student.
The ceremony brought together the awarded students, the scholarship patrons, professor Alexandre Francisco, Vice-President of Técnico for Academic Affairs and the Head of the Department of Mechanical Engineering (DEM), professor Pedro Coelho.
"Thank you for this scholarship. It will allow me to pursue my studies and will ease the financial burden for my parents", said Carolina Cardoso. José Contreras Lopes stressed "thanks to this scholarship I do not have to worry about the tuition fees, making studying and pursuing my academic goals easier. I am truly grateful for the scholarship support".
The 1st edition of the Martim Lancastre Scholarship programme took place in 2021/2022 and aims to support students of recognised academic merit who demonstrate financial needs, through annual scholarships worth €3 700.
More information about the eligibility conditions for the Martim Lancastre Scholarship is available here.
Tags: