Seminar: Damen Shipyards,  Oceans of possibilities in Portugal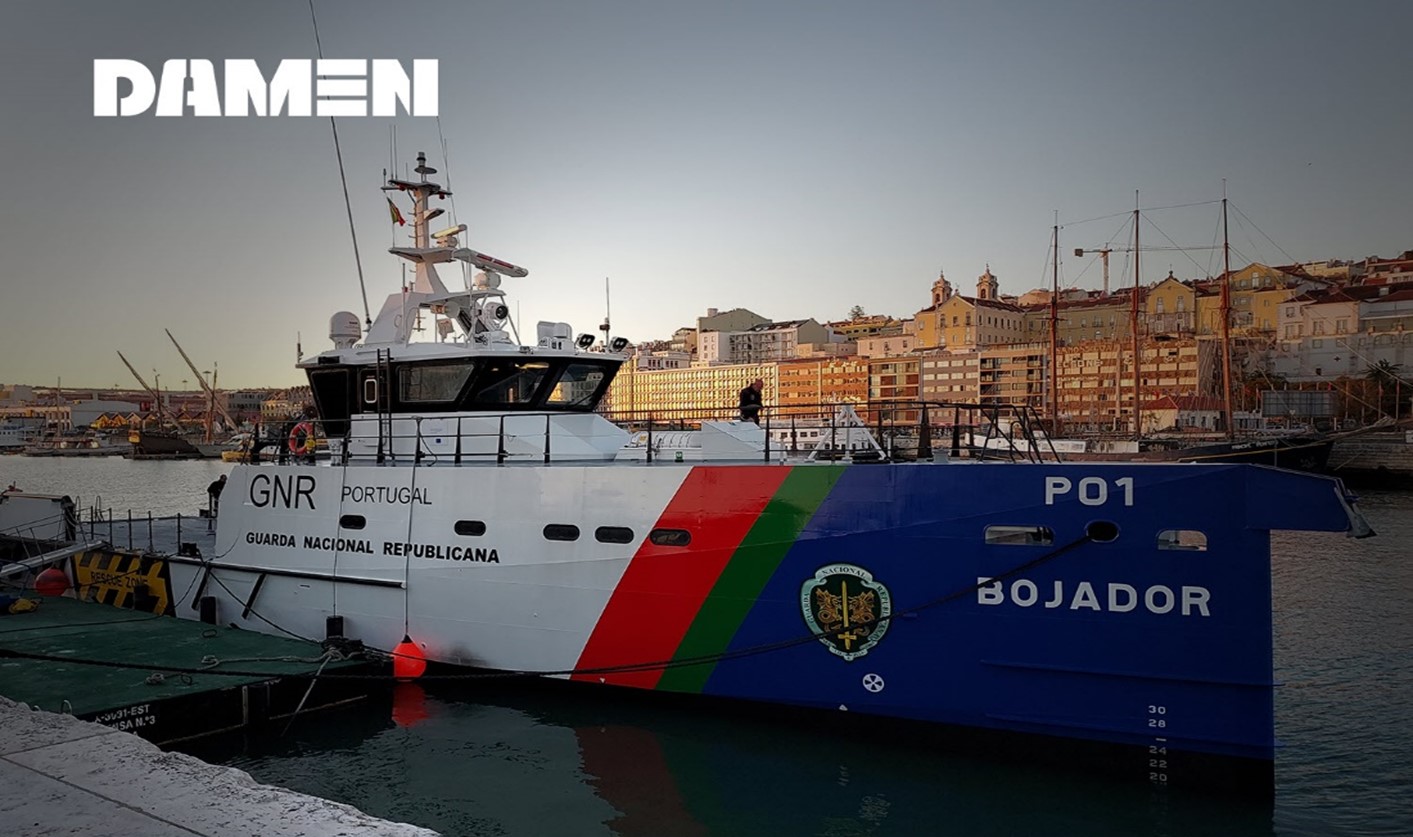 The seminar "Damen Shipyards, Oceans of possibilities in Portugal" by Carlos González Martín & Gil Pina Cabral (Damen Shipyards) will take place on January 10, 2023, at 17:00h in room QA1.2. The seminar is promoted by the coordination of the Master Programme in Naval Architecture and Ocean Engineering and is open to all students of IST.
• Data: 10 January  2023, Tuesday
• Hour: 17h
• Venue: IST, Room QA1.2 (South Tower, 1st floor)
Speakers:
Carlos González Martín (Sales Manager Portugal, Damen Shipyards)
Gil Pina Cabral (Project Manager Engineering, Damen Shipyards)
Short biographic note:
Carlos González Martín
Carlos holds a Master's degree in Naval Architecture and Marine Engineering from Cartagena (Spain), where he graduated in 2013 with the thesis "Building Strategies of Damen FCS 5009".
After the participation in the graduate project at Damen Shipyards, Carlos started his career at Damen Shipyards as shipbuilding engineer in 2013. In this position he first worked in a team appointed to execute the shipbuilding engineering of ships, with regular interaction with the design, production and also classification societies. Then he was eventually appointed to coordinate the basic and detail engineering scope carried out in the Damen engineering offices at Vietnam, Ukraine and Poland for several projects. During that period Carlos grew in the function towards assistant project manager and Junior Project Manager.
In 2017, Carlos was appointed as regional Sales Manager for Spain, Portugal and Gibraltar. Currently, Carlos is still responsible for the commercial activities of Damen Shipyards in the region for all the products and markets of Damen in the new build business.
Gil Pina Cabral
Gil Pina Cabral graduated from Instituto Superior do Técnico, Naval Architecture and Marine Engineering, in 1999. Having started working at Estaleiros Navais de Peniche in 1997, playing multiple roles such as Head of Composite Workshop, Technical and Proposals Department, and ultimately Project Management for turn key newbuilds until early 2012.
Along the way took a post-graduation in Polymer Engineering in Universidade do Minho.
Moved in February 2012 to Damen Shipyards, in the Netherlands, as Assistant Project Manager Engineering, and worked in multiple standard and development projects, such as Fast Crew Suppliers, Damen Fast Ferries, Standard Patrol Vessels.
Currently a Senior Project Manager Engineering, responsible for an Engineering team active in multiple new development projects.
Actively cooperating with multiple Damen departments to expand the footprint of Damen in Portugal, which leads to a number of partnerships, recruitment and presentation initiatives in the Academic and Industrial communities in Portugal.